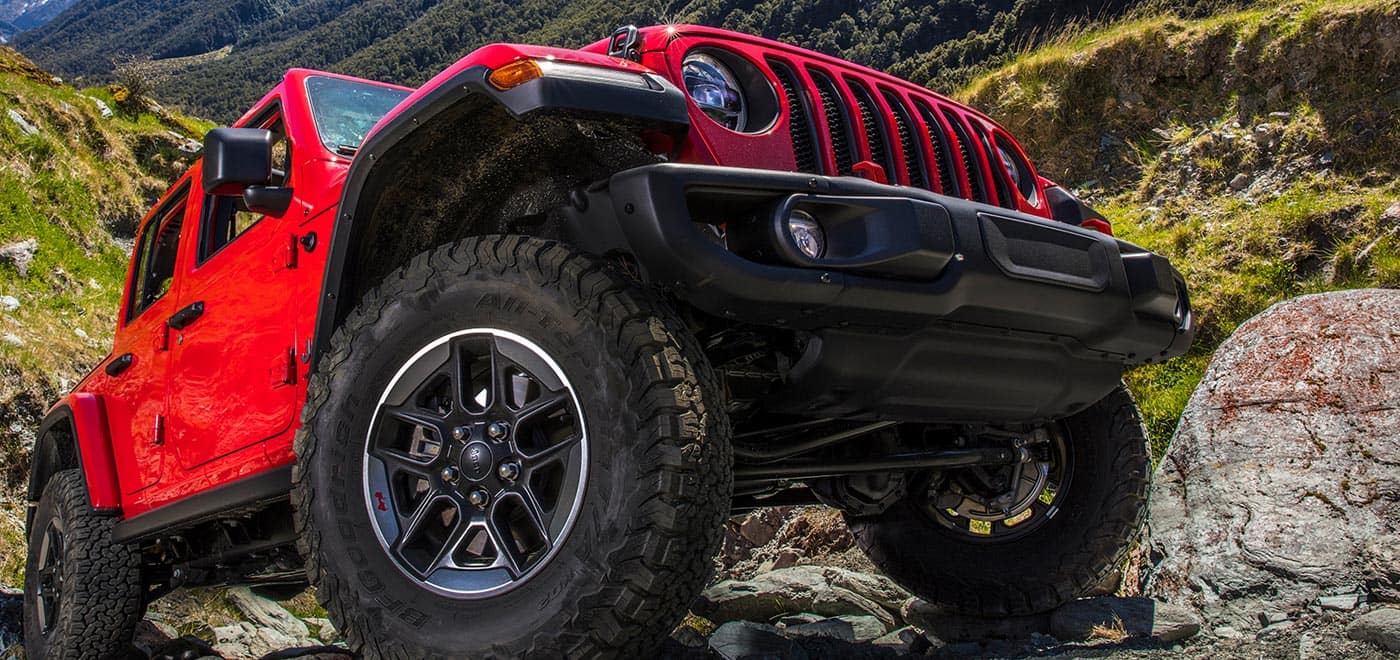 Best Jeep Off-Road Tips for Beginners
See Jeep Inventory near me
When it comes to really enjoy every aspect of your Jeep, we know a major part is always going to be off-roading. For some people, they've been doing it ever since they could drive, and therefore don't need much instruction on how to best utilize their vehicle for this fun activity. We're here today to help those of you who own a Jeep, but perhaps have never traveled off the beaten path with it, and might be trying to find the best way to get into this incredibly fun and rewarding hobby. Nothing is more important to us here at Dick Scott than providing our customers with all of the information they need to have as much fun as possible with the Jeep that they own. Or, if you don't even have a Jeep yet, let Dick Scott be your dealership of choice with our incredible inventory of options!
Join a Jeep Club
Our first tip for anyone who is looking to get started with off-roading might sound a little intimidating at first. However, believe that joining a Jeep Club really is the best way for you to fully understand how fun this activity can be, while also meeting people who can help you better along the way. When you join a Jeep Club, you are immediately gaining access to people who are well-versed in this hobby and can help shepherd you into making the best decisions for you and your Jeep. Whether that be giving you specific tips on a trail that you are headed to, offering you pointers on your driving, or even just making a new friend. Either way, being around like-minded individuals who also love their Jeeps is an easy way to make this the kind of thing you won't want to give up.
Regular Maintenance
A key tip that we never want to undersell is the simple importance of keeping your Jeep in good shape. That means regular maintenance, and never skipping out on appointments. Nothing could be worse than being out on the trail and having a major malfunction that could have been avoided by simply taking better care of your Jeep. That's why, at Dick Scott, we have an impressive service center that is staffed by technicians who understand the ins and outs of Jeep models, and can give you the expertise necessary to keep everything in working order while you go out and have some fun. Schedule an appointment, and start taking care of your Jeep.
Learn About Terrain
While everything we've mentioned so far is important, we also think it's wise that you learn more about the specific places that you intend to visit while off-roading. This is especially true when it comes to the terrain that you are likely to encounter, as it will drastically effect the way in which you drive. Dry ground is easy, and all you will require from it is good tires and knowledge of the route itself. Mud is where things get trickier, and why you'll need specific tires, and more patience when driving. Sand is a completely different story and requires more 4x4 low, unless you get stuck. All of this to say: be prepared!
Buy a Jeep at Dick Scott
As you can tell, we know that there are many ways to enjoy your Jeep, and we think off-roading is one of the purest ways you can experience these vehicles. When you choose Dick Scott, you get a dealership that will stay with you throughout the years to make sure that your vehicle remains in excellent condition. Shop our Jeep inventory today!