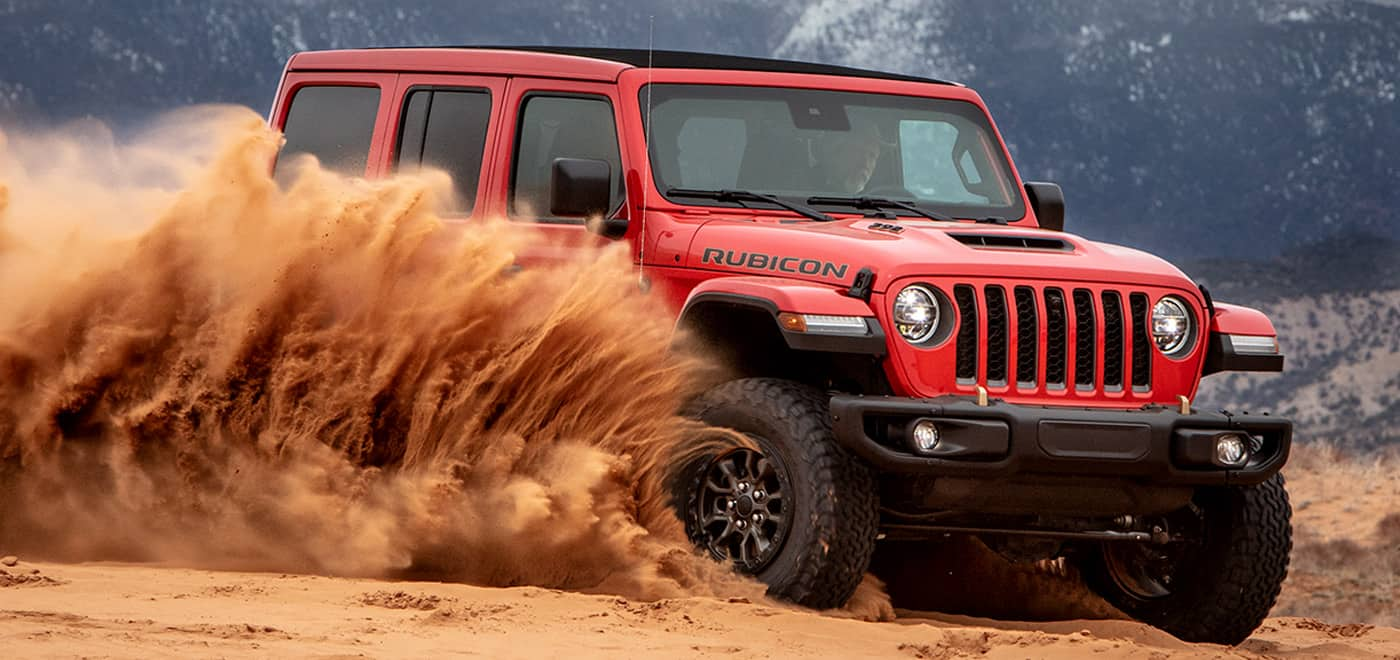 Best Jeep Off-Road Trails in Michigan
Buy Jeep Model near me
Okay, so you own a Jeep, now what? Beyond just your regular driving habits, we all know that there's an adventurer in all of us, and in the case of being a Jeep owner, there's an easy way to unleash that beast. Today we want to inform you of some of the best off-roading places you can take your Jeep right here in Michigan. This is an opportunity to not only upgrade your off-roading skills, but perhaps even meet people, find a new favorite weekend activity, and find out more ways to make use of your incredibly flexible machine. We hope you'll always come back to Dick Scott should you need a new Jeep, any maintenance, or perhaps even fun new accessories to further enhance your experience. Keep reading down below to learn more about the best off-roading places in Michigan!
Twisted Trails
The first recommendation that we are going to be giving you is Twisted Trails, which is located just around 40 miles south of Traverse City. This is a dedicated off-roading park, which features trails that work for people of different skill levels, and allows you to practice with different and unique obstacles along the way. One of the local off-roading clubs manages this park, and it extends over 400 acres. There's even the opportunity to stay overnight here thanks to the fact that it features a campground. This could be the perfect weekend activity that can get the whole family involved.


Kalkaska Trail
Another great option that we will never stop raving about is the Kalkaska Trail. This is a huge trail system, which is located right near the AuSable River State Forest Campground. You can camp there, and then bring your Jeep over to this trail system to really take advantage of everything that is available to you. Most of the route is fairly sandy, though there are some rolling hills and plenty of rocks to keep things interesting. There's up to 150 miles of trail, and we know you'll take full advantage of every minute!
Rocks and Valleys Off Road Park
Interested in another off-road park option? We can't help but recommend Rocks and Valleys, which is found right near Harrison, and can give you over 200 acres of fun! This includes both muddy and rocky trails, and plenty of hills and flats to test your skills on. You will have to pay, but you can also get an annual membership if you find that this is a place you keep coming back to. Don't forget about the weekend camping that's available, too!
New Jeep Inventory at Dick Scott
After learning more about the great off-roading places you can check out in Michigan, we really want to reiterate the importance of getting a vehicle that can handle this type of lifestyle. Whenever you choose a Jeep, you are gaining the ability to handle any terrain, which means there are no limits to your driving. Now is the perfect time to stop by our dealership, buy a Jeep, and perhaps even equip it with some fun accessories. We'll be here throughout the process to keep you having fun.